<![if !word & !ppt & !excel & !vml]>
<![endif]>
The Stock Room blog go to start
apppro's take for 03/08/2014 08:30 am EST
"WhistleBlowHard" is latest total disgrace that goes full circle with "Robo-schmobo"!
JPMorgan whistleblower gets $63.9 million in mortgage fraud deal
<![if !word & !ppt & !excel & !vml]>
<![endif]>
(Reuters) - "A whistleblower will be paid $63.9 million for providing tips that led to JPMorgan Chase & Co's agreement to pay $614 million and tighten oversight to resolve charges that it defrauded the government into insuring flawed home loans."
                Besides from the fact that those mortgages were from Bear Stearns and WAMU that JPMorgan bought at the urging (forcing) of OUR government back in 2008 to help stabilize the financial system; does NO one else find it disgraceful that the people who participated in the fraud get immunity and a 25% payoff for reporting THEIR OWN FRAUD?
                If I worked for any major bank or major corporation I would be in my cubicle coming up with schemes to screw over my customers. When the scam amounted into the $billions I would "Whistleblow" >>> get immunity >>> and collect a windfall payoff of 25% of the billions in fraud settlement $'s that I did!
                Harvard Business School will soon offer a new course: "Whistleblower 2.0". Class syllabus will read:
"Learn how to commit fraud and get a huge payoff with NO consequences!"
What is wrong with all of us? <![if !word & !ppt & !excel & !vml]>
<![endif]>
REPEAL FinReg & The Whistleblower Law now—the true job & growth killers!
_______________________________________
apppro's take for 12/15/2013 08:30 am EST
Not my words, BUT the truth none the less!
<![if !word & !ppt & !excel & !vml]>
<![endif]>
"Ironically the SEC itself reportedly refused to investigate Madoff despite a chartered financial analyst named Harry Markopolos reporting his concerns to the agency for nearly a decade.  Markopolos says he came to fear for his life after his claims were repeatedly ignored. So the government had no idea what to do with the evidence it actually had against Madoff, but JPMorgan is still on the hook for not being among the people raising red flags."
_______________________________________
Mon Dec 9, 2013 12:49pm EST
This took a LOT of guts!!
Republican SEC member blasts $13 billion JPMorgan settlement
"I think you would be hard-pressed to find any rational regulatory policy that would underlie a $13 billion penalty against shareholders," said SEC member Dan Gallagher, a Republican.
_______________________________________
Obamacareless is now TBTF! INSANITY!

Fri, 6 Dec '13 | 7:00 PM ET
<![if !word & !ppt & !excel & !vml]>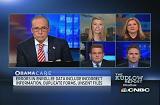 <![endif]>
Obamacare safety net for insurance companies: Pro Fri, 6 Dec '13 | 7:00 PM ET
_______________________________________
Volcker Rule: 1000 Pages of Pure INSANITY, RETRIBUTION & HATE!
<![if !word & !ppt & !excel & !vml]>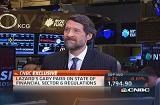 <![endif]>
Lazard's Gary Parr: Volcker Rule is too complex Wed, 4 Dec '13 | 3:39 PM ET

Wed, 4 Dec '13 | 3:18 PM ET
<![if !word & !ppt & !excel & !vml]>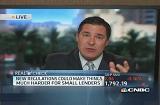 <![endif]>
Dodd-Frank was a poorly written law: Pro Wed, 4 Dec '13 | 3:18 PM ET
UPDATE 1-U.S. SEC likely to vote behind closed doors on Volcker -White
Thursday, 5 December 2013 12:57 PM ET
Speaking with reporters on the sidelines of an event at SEC headquarters, White said she expects to carry out the vote behind closed doors in a process known as "seriatim." Many of the other regulators working on the rule with the SEC, by contrast, plan to vote on the Volcker rule in open public forums on Dec. 10.
Source: Reuters | By: Sarah N. Lynch
_______________________________________
<![if !word & !ppt & !excel & !vml]>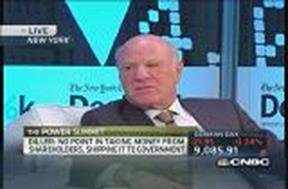 <![endif]>
IAC's Diller: JPMorgan did the correct thing
Barry Diller: Idea of settlement is a bad concept Tue, 12 Nov '13 | 8:14 AM ET
_______________________________________
apppro's take for 10/26/2013 08:30 am EST
"The Search for Vengeance!"
<![if !word & !ppt & !excel & !vml]>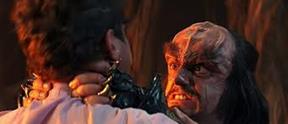 <![endif]>

                These lawsuits and Vendettas against our banking system for something that was NOT their fault, but actually HELPED us out in 2008, MUST END!

                If we continue with this Star Trek Sequel: "The Search for Vengeance", we truly will ALL end up on a dying planet!

_______________________________________

The Wall Street Journal

September 26, 2013, 7:20 p.m. ET

Team Obama tries to destroy Jamie Dimon for not toeing their line.

_______________________________________

apppro's take for 09/21/2013 09:30 am EST

Warren Buffett says 1st Amendment is DEAD?

                Is that what I am hearing when Warren admits that even he wouldn't dare saying anything negative about the people down in DC?

"If you've got something bad to say about the government, it's not wise to say it on National TV."

(Continued on page 2)

<![if !vml]>